UMW DRAMA AND LUNCH
Thursday, December 6 at 11 a.m.
Begin the Christmas season with the United Methodist Women's annual Christmas drama. Please make reservations for the lunch, which follows at 12 noon, by placing your name on the sign-up sheet on the UMW bulletin board in the Fellowship Hall or calling the church office at 218-568-5755.
Sunday, December 9 at 9 a.m.
Grace children and youth will be sharing a special Christmas message during Sunday morning worship. Through song, scripture and drama our kids will share Christmas from a different point of view.
Stay after for a special Bells of Grace concert!
Friday, December 14 at 7 p.m.
Saturday, December 15 at 7 p.m.
Sunday, December 16 at 2 p.m.
Join Grace for "Tonight, Heaven Touches Earth" Christmas Cantata presented by the Grace choir and community members from the Lakes Area. Come and be inspired this Christmas season.
Help Grace spread the word. Share our flyer.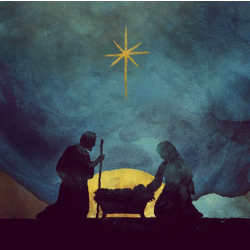 CHRISTMAS EVE SERVICE
Monday, December 24 at 4:30 p.m.
Gathering music begins at 4 p.m.