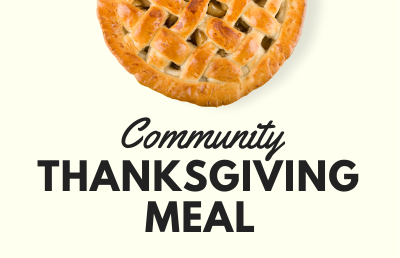 Free Community Thanksgiving Dinner
Thursday, November 28 from noon to 2:30 p.m.
The buffet menu includes an assortment of salads, turkey, stuffing,
mashed potatoes and gravy, candied yams, corn, green bean casserole, dinner rolls, an assortment of pies, and beverages. Freewill offerings will be accepted, and the profits will be shared between the Lakes Area Food Shelf and the Sharing Bread Soup Kitchen.
Groups and individuals are welcome. First come, first served.
Call the church office at 218-568-5755 for information.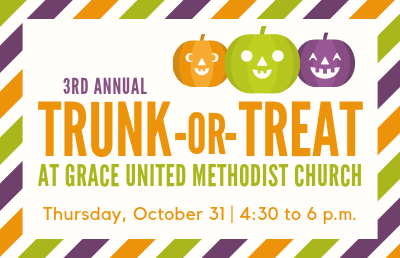 Thursday, October 31 from 4:30 to 6 p.m.
Join Grace Church in our parking lot for a safe gathering for children of all ages. This FREE event will be full of candy and Halloween fun. Come in your costumes and "trick or treat" to each car!
Download printable Trunk-or-Treat flyer here.