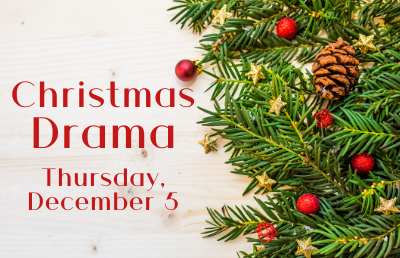 United Methodist Women Christmas Drama
Thursday, December 5 at 11 a.m.
Grace United Methodist Women invite Grace members, men and women, to attend Grace UMW's Christmas Drama, "Mary's Real Song of Praise", Thursday, December 5, in the Sanctuary, at 11:00 a.m. If you wish to stay for the luncheon, please make a reservation by calling Patti Erickson, (320) 267-5950.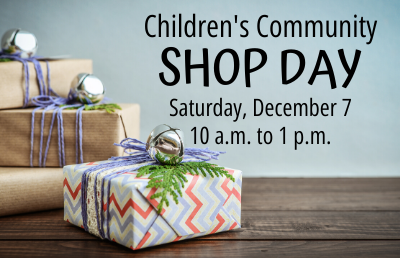 Children's Shop Day
Saturday, December 7 from 10 a.m. to 1 p.m.
Children ages 4-12 shop for mom, dad, grandparents and siblings. All gifts are $1 including gift wrap! Shopping assistants will be available to help children. Parents are treated with coffee and cookies while they wait for their little shoppers to finish.
Download printable flyer here.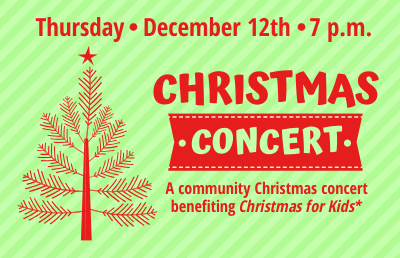 Christmas Concert
Thursday, December 12 at 7 p.m.
Grace's choir and soloists will perform a Christmas concert for our community, benefiting the local Christmas for Kids toy drive. Other special guests include Uncle Wheat & Eddie, Fourteen Stories, and A Classical Trio. Please bring a new unwrapped toy and/or monetary gifts for our local children. A food shelf donation would also be greatly appreciated. Download printable flyer.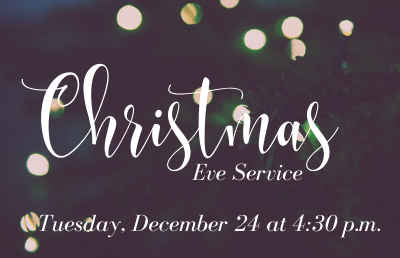 Christmas Eve Worship
Tuesday, December 24 at 4:30 p.m.
Gathering music begins at 4 p.m.
All are invited to celebrate Christmas at Grace's Christmas Eve service. The worship service will have beautiful music, a message of hope and we will pass the candlelight as we sing Silent Night together.